Dear Friends and Family,
This Monday, October 19, 2020, the Knights of Columbus Mission Basilica invites you to join them for the Virtual Golf Ball Helicopter Drop Fundraiser to support The MBS Catholic Education Scholarship Fund! Due to COVID-19, we had to reschedule our original Annual Golf Tournament from April 2020 to April 2021.  We are excited to have you support the school's efforts to financially support every student that desires Catholic Education! Here are the details:
Share this link with family and friends to support MBS.

What's a Helicopter golf ball drop? Every $10 donation (bulk discounts available) will be assigned to a numbered golf ball. We will draw one of the numbered balls at a virtual event on October 19th, and someone will win $1,000!!!!

Become a business or family sponsor and help build good will in our community
Buy an entry into the Helicopter Golf Ball Drop


1 ball - $10
3 balls - $20
7 balls - $50
15 balls - $100
$10 for each ball purchase over $100

Buy an entry into the Helicopter Golf Ball Drop

Top Winner - $1,000
2nd Place - $500
3rd Place - $250
Student with top sales wins prize
Class with top sales/student wins prize
Thank you so much for your support,
Erin M.
7th Grade - Prukop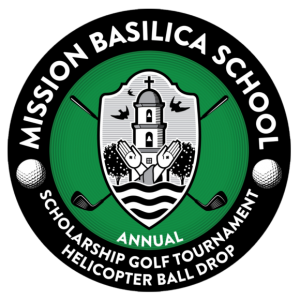 GOAL:$250.00
ACHIEVED:$10.00